A Taste of Paradise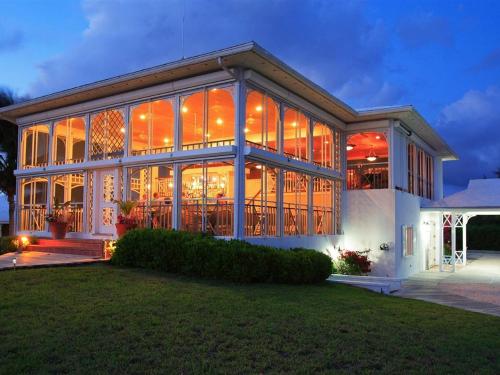 Steps from your beach front bungalow is the Cape Santa Maria Beach House, often described as the most beautiful building in the Bahamas. Each evening, the Beach House becomes a hub of activity where guests can relax in comfort at the resort's restaurant and Oceanside Bar. The Beach House is set amongst the gently swaying palms, and offers a 180° view of the beach and stunning Caribbean sunsets.

Devour the multi-coloured sunset as you would your meal – a slow savour. Take an after-dinner walk on the beach under the shooting stars. Make a wish to stay forever. It all seems like a dream. Keep pinching, you won't wake up.
Dining Your Way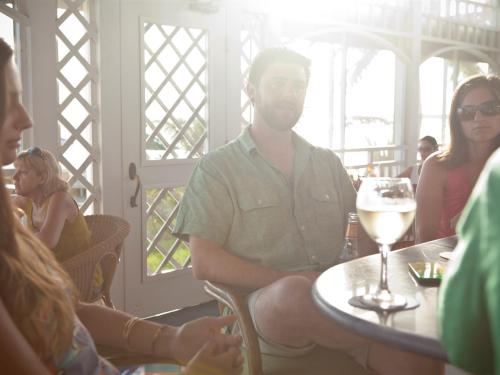 Our goal is to make your stay seamless and enjoyable. With this in mind, we offer an ideal meal plan, featuring the Beach House Restaurant's
complete menu
. Full meal plans (breakfast, lunch and dinner), modified meal plans (breakfast and dinner) and kid's plans are available. Adding a meal plan to your vacation allows you to leave the meal planning to us so you can relax or play every moment you're here.
Dinner reservations are recommended. The Restaurant caters to those with food allergies and those with dietary restrictions. Please discuss your needs with us. Our menus are subject to change.
The staff is wonderful, it gets more difficult to leave each time.

— Kenmore, WA