The Cape at Long Island, Bahamas
A Place Time has Forgotten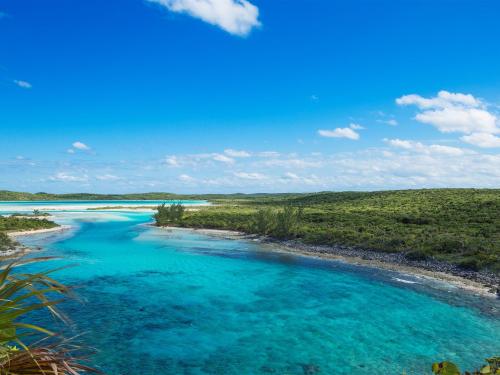 Situated in the southern Bahamas, Long Island is one of many islands and cays that make up the spectacular Bahamas Out Islands. Many places claim to be paradise, but that really depends on your definition. At Cape Santa Maria we define paradise as mile upon mile of silky-fine sandy beach all to yourself, brilliant turquoise water, gently swaying palms and the finest weather in the Caribbean. The beach at Cape Santa Maria is untouched and undiscovered, allowing you to relax in what seems like your own private paradise.
Long Island was among the first land discovered by Columbus in 1492, and in his ship's log, he described it as "the most delightful island in the world." The east coast features 150 ft cliffs with crashing surf, while Cape Santa Maria on the west boasts mile upon mile of calm blue water and white sandy beach. As its name suggests, Long Island is over 70 miles long and just five miles wide. Lush green foliage covers the island, and fills the air with the intoxicating fragrances of the Caribbean.

A central road runs from north to south along Long Island, lined with the small villages and beautiful colonial churches that give the Bahamas its untouched feeling. With names like Burnt Ground, Deadman's Cay, Bunchs, Doctor's Creek, and Mangrove Bush, these villages offer a glimpse into the relaxed Bahamas lifestyle.
THE place for your (and my) next vacation! — Raleigh, NC
Want to learn how to get here?
Take an Aerial Tour of Cape Santa Maria Beach Resort!